With its roots from 1967, the 2016 edition of the NORRA Mexican 1000 Off Road Race ran 1374 miles down the Baja peninsula, starting in Ensenada with the checkered flag in San Jose del Cabo. The four-day event represents six eras of race cars, defined primarily by the technology available when originally introduced. Each era will be awarded an overall trophy.
One hundred twenty-four racers will begin their journey down the peninsula in Ensenada, advancing each day to the Bay of Los Angeles; then Loreto; then the capital city of Baja California Sur, La Paz, and finally the finish in San Jose del Cabo.
COPS Racing entered two Spec Trophy Trucks in the race: the E/S Motorsports #29 driven by Zak Langley, and the #250 Brenthel-built truck driven by John Langley — both trucks are in the Evolution Unlimited Class for contemporary race cars.
If you'd like to follow along, here's a map of course, from top to bottom.
Contingency Row and Tech Inspection
Contingency Row gives race fans a down-and-dirty, close-up view of the racers and race cars in an almost a carnival-like atmosphere. The pre-race event is held the day before the race in front of the historic Riviera Convention Center and gives racers one last chance to solicit help from sponsors before the race. At the end of Contingency Row, race cars pass through Technical Inspection, to verify the race car is rules-compliant and safe to race.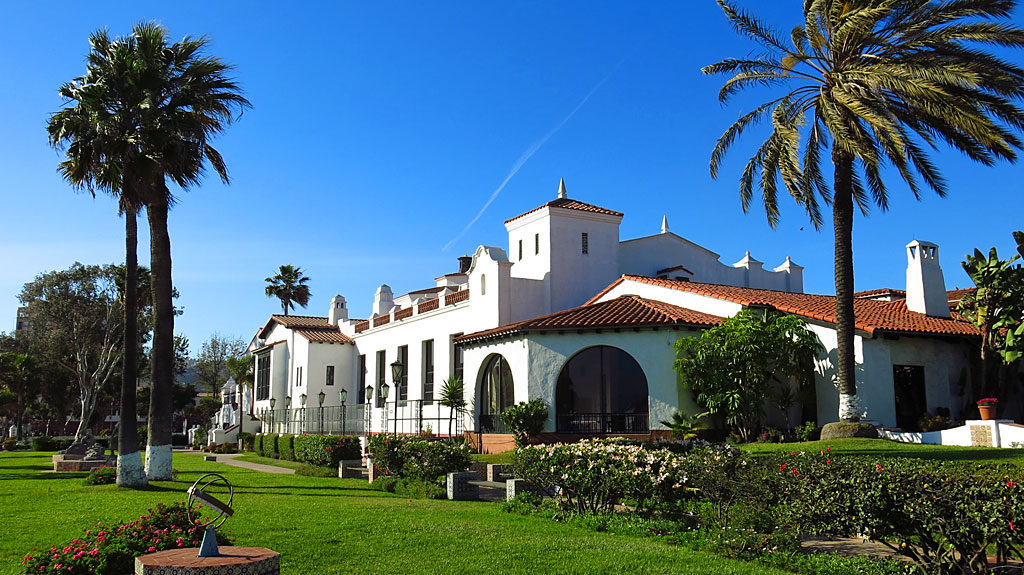 Day 1: Ensenada to Bahia de Los Angeles (456.70 miles)
COPS staged at 6 a.m for the 7 a.m. start of the 1374 mile race. After departing Ensenada, racers will log 456 miles before seeing the day's finish in the Bay of Los Angeles on the east side of Baja.
Day 2: Bahia de Los Angeles to Loreto (437.60 miles)
Day 3: Loreto to La Paz (324.10 miles)
We have to assume the cars started OK in Loreto — the four of us, with broken race truck in tow head south to meet the race in progress. The sunrise was quite spectacular.
Day 4: La Paz to San Jose del Cabo (155.60 miles)
A photo sphere of the Misión de Nuestra Señora de Loreto Conchó  which was founded on October 25, 1697 — the first of the California Missions.
A photo sphere taken at Microondas Tiburón — Bahía Concepción to the south and Mulegé to the north.

Extra-Credit:
12 things we learned on the Mexico 1000 — As our internal organs recover, some thoughts from possibly the world's greatest race.
First Baja 1000 – 27 Hours to La Paz — The first official race started in Tijuana, Baja California, on October 31, 1967, and was named the NORRA Mexican 1000 Rally. The course length that year was 849 miles (1,366 km) and ended in La Paz, Baja California Sur, with the overall winning time of 27 hours 38 minutes (27:38) set by Vic Wilson and Ted Mangels while driving a Meyers Manx buggy